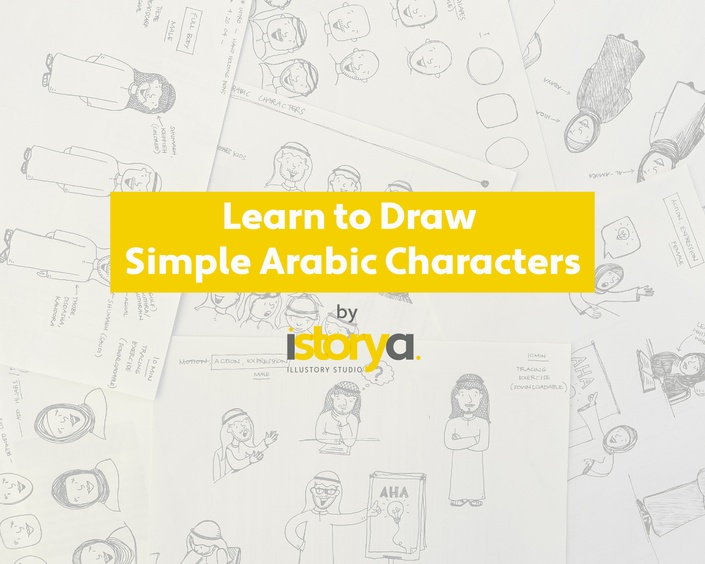 Draw Simple Arabic Characters (English)
All you need to learn and master to be a professional at Sketchnotes, in this workshop you will learn the basics of drawing simple arabic characters.
شاهد العرض | Watch Promo
This workshop is the first of its kind in the world with a professional trainer in the field of graphic recording!
---
Add your own touch on every Sketchnotes you do by drawing simple and professional Arabic characters.
Objectives
In this workshop, the participant will be able to learn the correct way for drawing simple Arabic characters for male and female in easy and fun ways, using video clips that guides you step by step starting from the initial lines to the desired shape in order to express a specific stance or feelings.

This workshop does not aim to teach you artistic drawing in technical terms, but it is a workshop to enable you to draw simple Arabic characters for an educational goal that will help you in describing some situations that are difficult to describe in words.

Target Audience
This workshop is very useful for anyone who wants to learn to draw simple Arabic characters from designers, trainers, marketers and even employees.
We use simple character drawing to express people's shapes in our visual notes, summaries, designs, presentations and marketing ideas.
We also inform you that this workshop is useful even for children 8 years of age and older, under the supervision of an adult.
---
المدرب | Instructor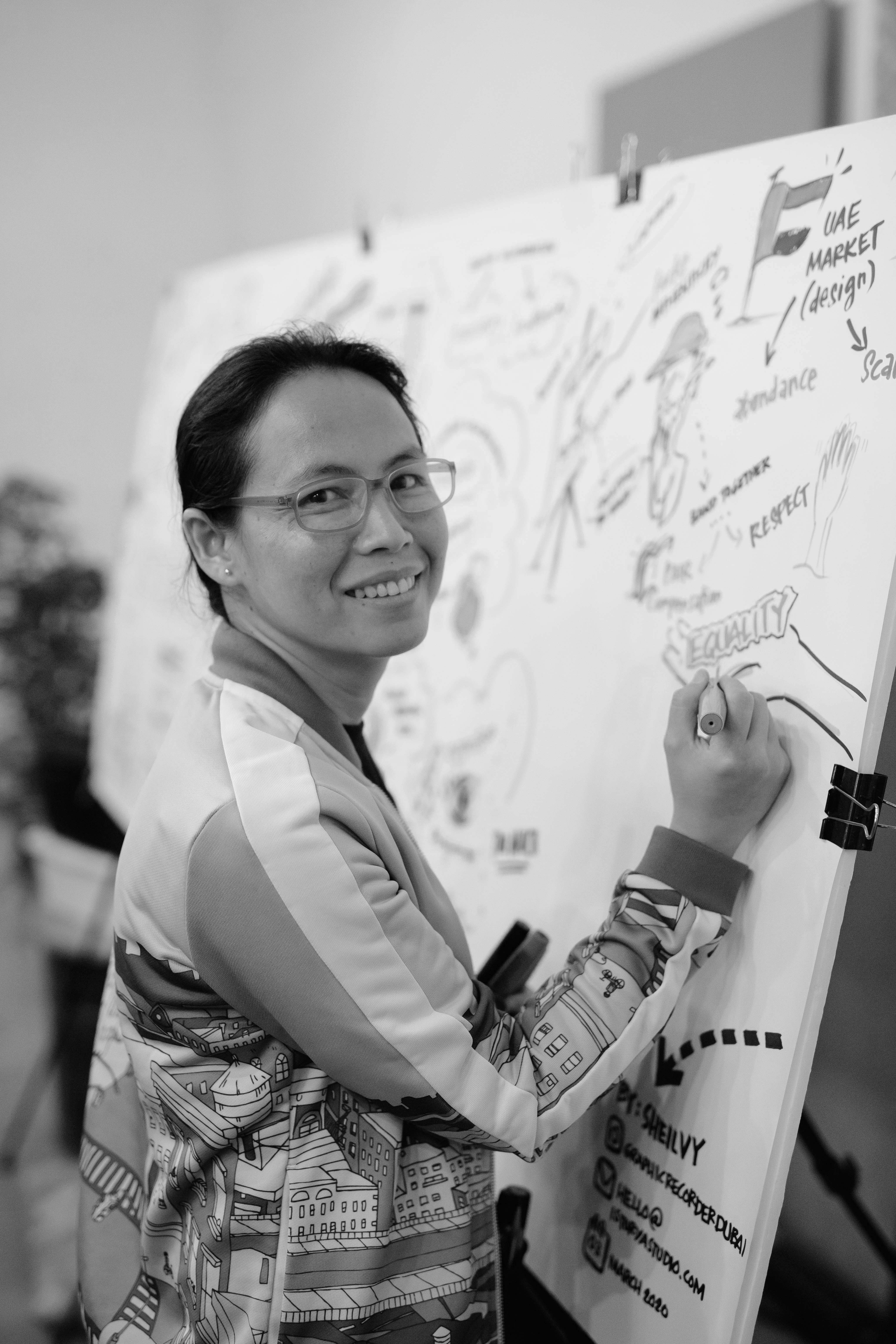 Sheilvy believes that visual language is a more effective way to improve communication, trigger innovative ideas and bring them to life.
After 14 years in the UAE and working for a consulting, training and teambuilding company, Sheilvy finally decided it was time to put up iSTORYa Studio. Her entrepreneurial spirit combined with her professional experience as a graphic recorder and graphic designer have allowed her to effectively develop her ability to synthesise ideas and stories into visually impactful content.

She has a diverse experience in working with and live scribing insights from across different industries such as healthcare, oil and gas, airline, pharmaceuticals, construction, technology, transport, government, retail, hospitality and consulting, among others.

Outside of iSTORYa Studio, Sheilvy loves to travel, taking photos, reading inspiring books, filling up her sketchbook and is trying her best to learn how to cook.
Some of the trainers artwork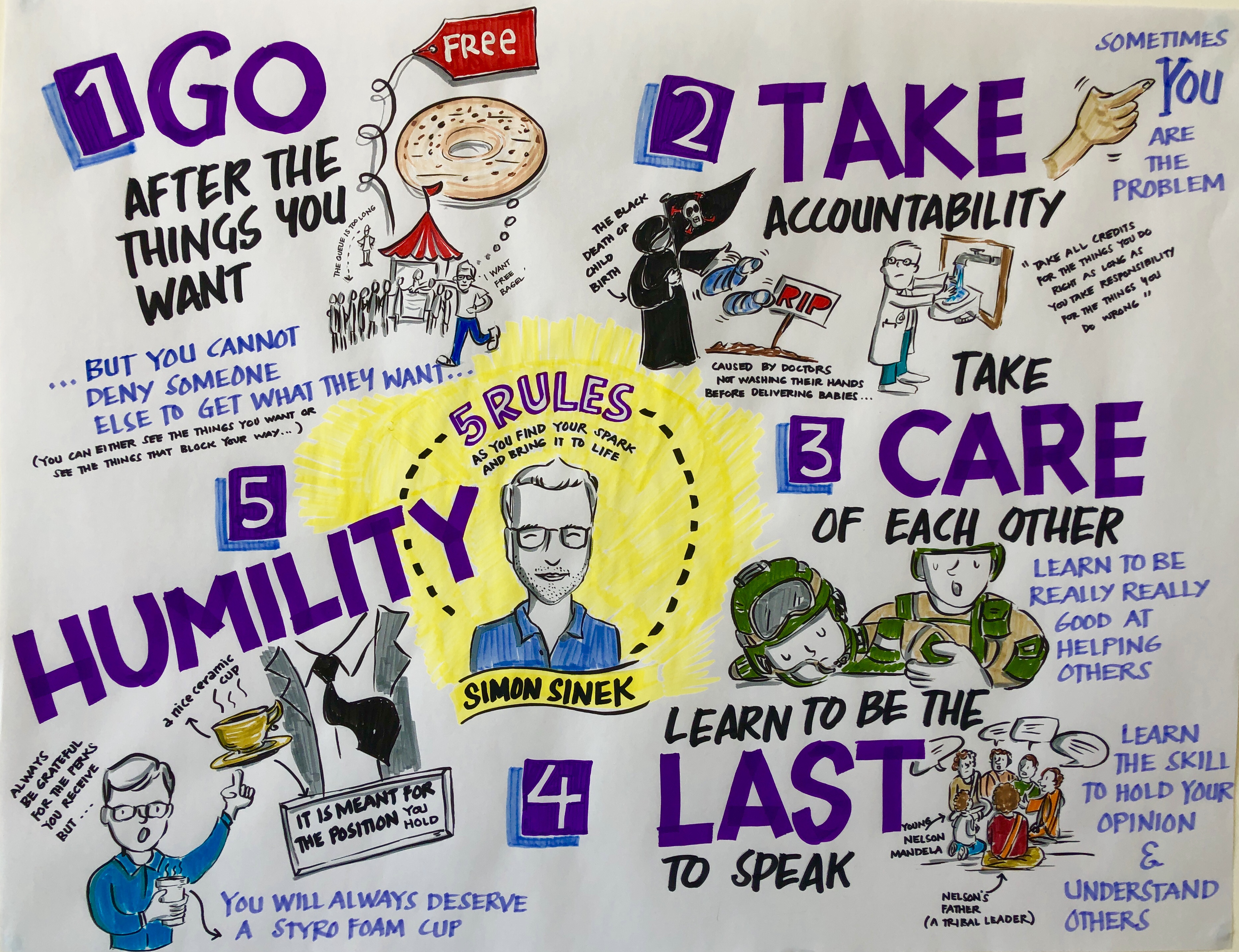 ---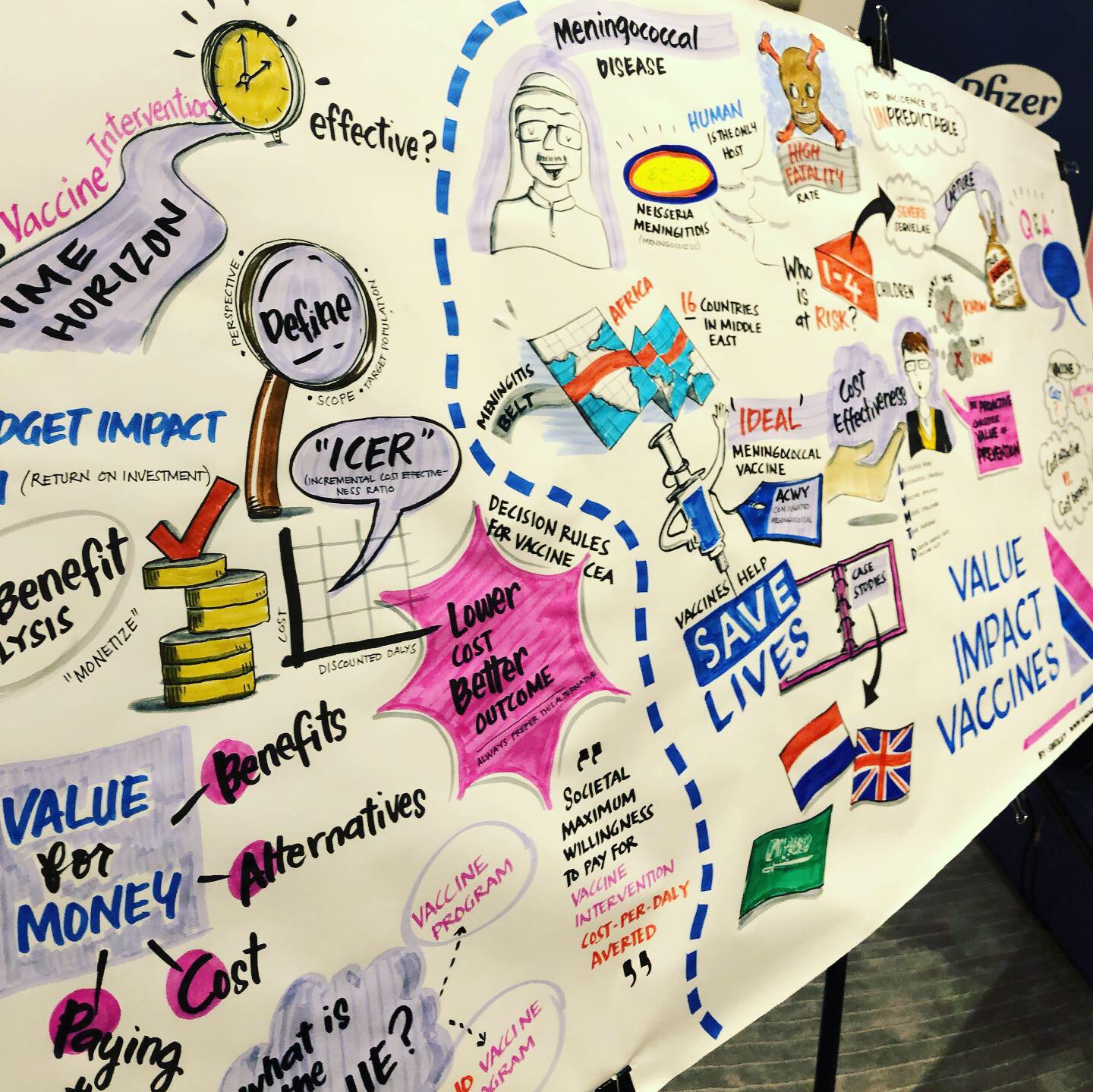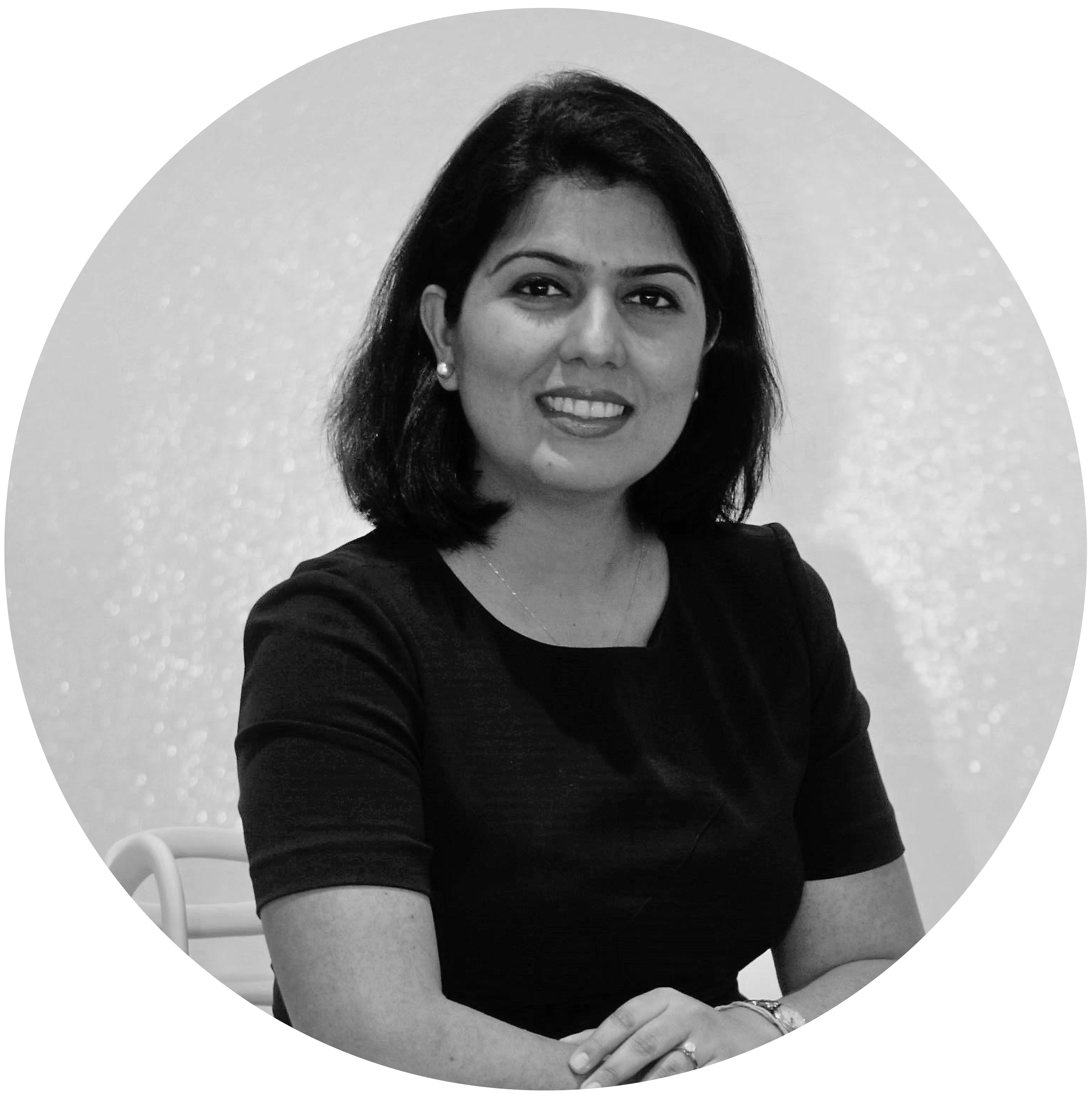 It is truly invigorating to see you dedicating your life to what brings you JOY and thank you for spreading the magic of creativity.
Good Luck!
Ashu Madan, Leadership Institute Program Manager, Leadership Institute, MAJID AL FUTTAIM HOLDING LLC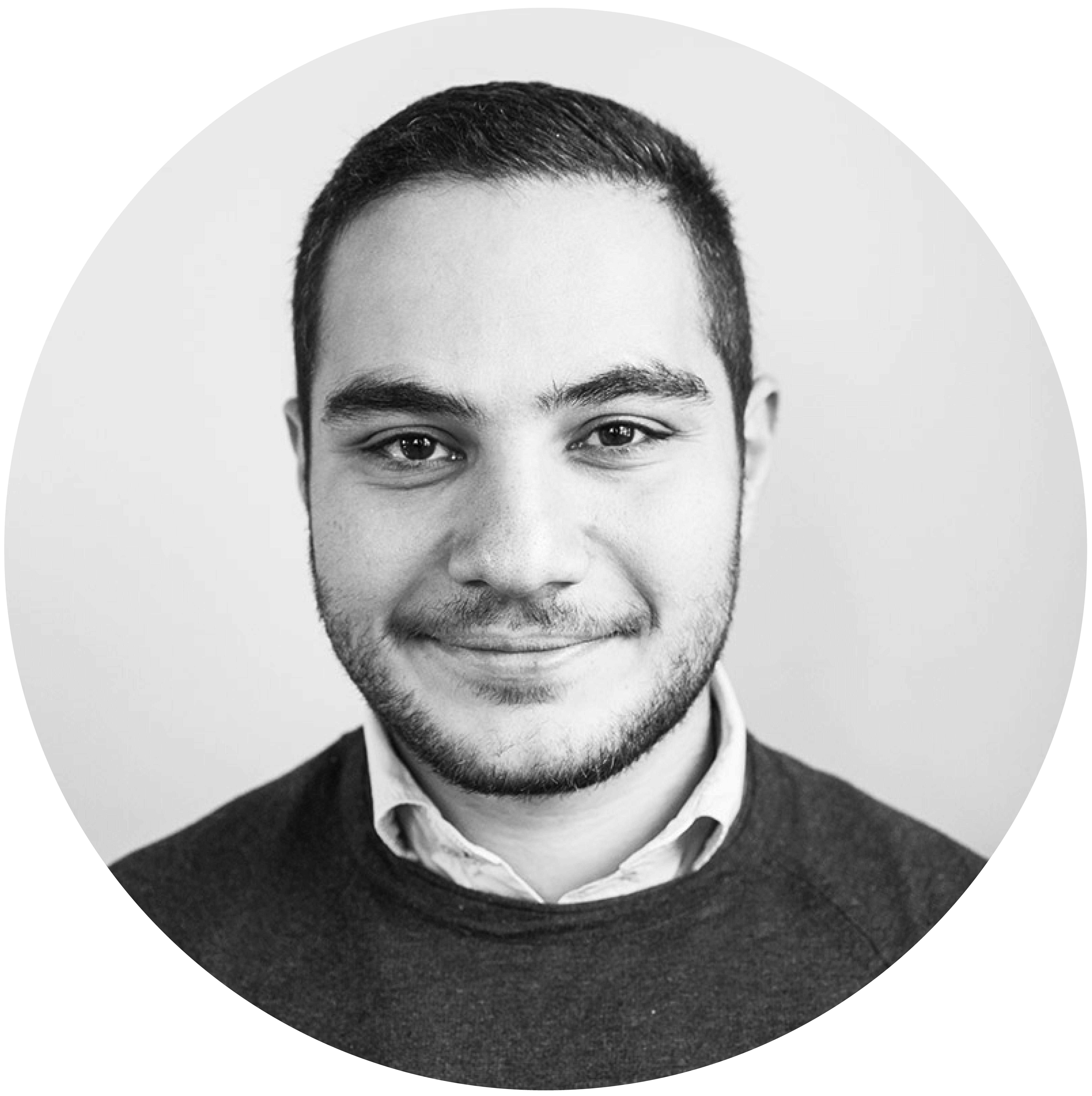 Based on our line of work, informative meetings are essential to share the knowledge to the audience at the level of clinical-based factors and trials. As the innovation leads meetings and events industry as a key driving factor, that does not mean technology all the time.
Forte Meetings & Events have met with Sheilvy not so long ago, however with the level of attention that she gives to her job and illustration is just amazing. Without having medical background or data in hand, she illustrates discussions; converts charts & data into graphics that attract people and catch eyes.
The graphic recordings are much more interesting than traditional meeting highlights at the end of the engagements.
Yusuf Joseph Araz, Strategic Planning & Business Development Director, FORTE TOURISM
المحتوى التعليمي | Course Curriculum
Introduction to DrawSimple Arabic Characters
متوفر على | Available in يوم | days
يوم | days بعد الالتحاق | after you enroll
Head Shapes
متوفر على | Available in يوم | days
يوم | days بعد الالتحاق | after you enroll
Body Shapes
متوفر على | Available in يوم | days
يوم | days بعد الالتحاق | after you enroll
الأســئـلــة الــمـتـكــررة | Frequently Asked Questions
When and where will the workshop begin?
The workshop begins once you enroll until May 03, 2022
How long can I enter to learn?
The period of the validity of the training contract with the trainer, until May 03, 2022.
Can I share the user with other people?
Unfortunately no, when more than one person from several different devices enters with the same username, the system will automatically close the account.
Can I publish the content of the workshop?
We fully believe that knowledge is for everyone! But we regret that we don't accept publishing of the content as it is and it's attribution to you. We encourage the participants to build their own content in their own style to share all what we teach at the Sketchnotes Academy.
Is there a way to communicate with the trainer?
Yes, and with pleasure, this is done through discussions under each of the lessons of the workshop, and according to the availability of the trainer, she will review the comments from time to time and review the work submitted in the discussion and answer the questions raised, and all those enrolled will be notified when scheduling a live meeting with the trainer.
What if I am not happy with the content of the workshop and have not learned anything?
We always strive to make you happy with what we offer, whether in this workshop or in future workshops, and if you are not satisfied, we are pleased to refund the amount paid within 30 days from payment date without any questions.
Is there a certificate?
Yes, there is a attendance certificate with a serial number from Teachable.
لا تضيّع الفرصة | Get started now!